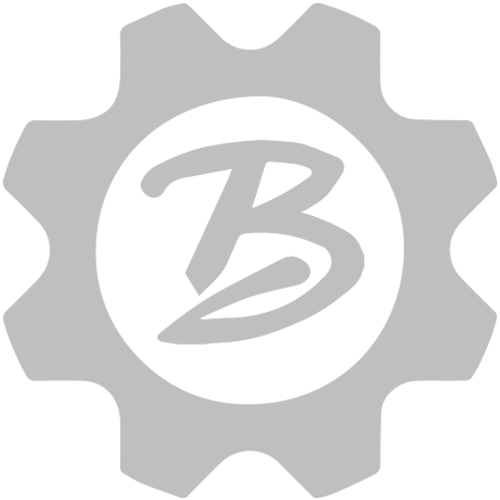 Premium Painted & Assembled Package: 2x72 Grinder
The Assembled and Painted Premium Package includes a 2HP motor, VFD, small wheel kit, and choice of 8" or 10" contact wheel.
The chassis includes all parts & hardware items to assemble the grinder complete with the Mareko platen and over-sized adjustable work rest. This kit includes aluminum wheels: 2" Platen, 4" Tracking, and 5" Drive with 5/8" bore (other sizes can be requested at an additional cost) along with a 4" rubber contact wheel.
Variable Speed Motor:
KBAC 27D VFD 115V (household voltage) or 230V single phase input. 230V 3-Phase output (115V input reduces motor output from 2HP to 1.5HP). Variable Speed Wiring Kit includes start/stop switch, wiring, and connectors.
2HP 60 HZ 6.2/2.9A 3600 RPM TEFC
110V plug is included and wired.
220V plug is not included due to the various options of 220 outlets. Any 220 plug that matches the 220 outlet will work.
Contact Wheel Options:
8" Diameter Wheel, Bracket, & Arm
10" Diameter Wheel, Bracket, & Arm
Small Wheel Kit:
Small Wheel Bracket, 3/4" Wheel, 1" Wheel, 2" Guide Wheel
Mareko Deep Platen
The Mareko Deep Platen is a combination of a flat platen, 4" contact wheel, and slack belt attachment. It was designed by knifemaker Mareko Maumasi to provide maximum value and efficiency as it minimizes tool changes. The extra depth allows the user to work both sides of the platen without the tool arm interfering with the work. This is particularly important when removing stock and when contouring handles. This platen is a great alternative and cost reduction to having a dedicated flat platen and a contact wheel.
Reverse will only be tested and tuned for Mareko platen, large contact wheel, disk sander (if included in order). Reverse switch can be added to cart here. Please contact us if you need assistance to tune other attachments for reverse.
The chassis arrives mostly assembled and painted.
Use this link for final assembly.
Contact us if you have any questions.