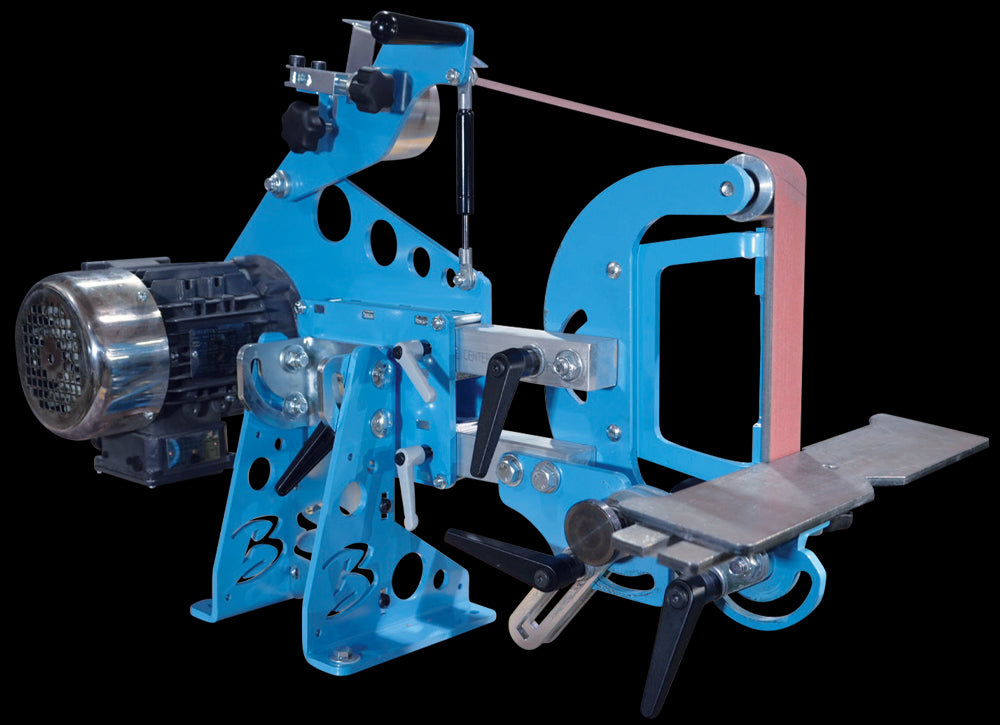 Built to Last.
The Brodbeck Grinder is one of the most versatile 2x72 grinders on the market. We offer build your own and fully assembled and painted grinders.
Shop Grinders
Get the most out
of your shop
The Brodbeck 2 x 72 grinder has an easy-to-assemble, bolt-together design with the capability to run a belt vertically and horizontally with little changeover time.
If you are just starting a shop or looking to expand your current grinder capabilities, look no further. We offer a full line from a basic chassis to a fully capable variable speed machine with all the attachments you need.